XDO IC card domestic prepaid brass body smart water meter
Packaging:

standard exporting seaworthy package or customerized package

Brand:

XDO

Place of Origin:

Henan, China (Mainland)

Supply Ability:

100000 Piece/Pieces per Month
Product Description
  XDO series IC card contactless prepaid water meter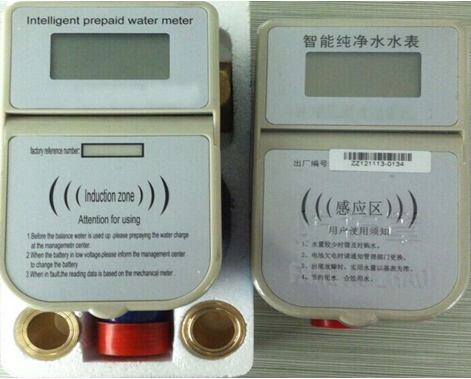 Introduction: Xidao series of non-contact IC card prepaid water meter used to measure the volume of water passing through the pipeline meter total for a one-way, non-pulsating flow. Intelligent IC card cold water meter in the water industry'
s
 most popular, trouble-free, ordinary wet water meter for the parent table, using the latest international micro-power, very large scale integrated computer chip module, with a highly integrated chemical means, the design and manufacture of reliable electronic the controller, together with the Company's research and development of ultra-low power consumption, no pressure drop large torque output of the motor control valves such as the combination of manufacturing a new generation of intelligent water meter, is pre-paid, automatic billing, alarm and prevent inappropriate use the 
Other
 functions in one of the high-quality products. With measurement accuracy, reliable performance, advanced structure and other characteristics, product performance indicators in line with national standards, "closed conduits measuring drinking water, cold water and hot water flow meter" GB / T 778.1 ~ 3-2007; requirements, mainly used metering and billing work for residential and business water, is water companies and real estate property companies such as plumbing department of modern management ideal metering and charging apparatus.   2. Product Features 2.1 Non-contact reader technology Users in the use of plug-meter course of daily life, be careful not to damage the card, such as: scratches, abrasion, washing, chip off, static electricity breakdown, bending damage and other phenomena, resulting in the card is not working, life reduced to users and management to bring a lot of inconvenience.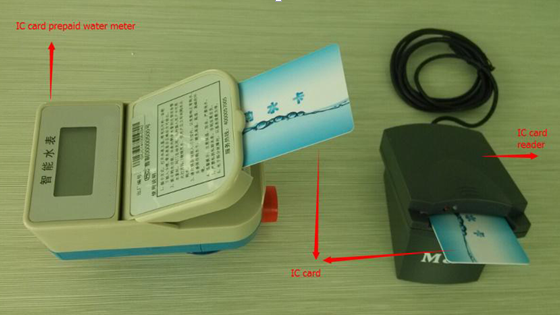 Contact Type Prepaid   Water Meter: Card mouth open, vulnerable to outside attack, anti-interference ability, easy to damp, has been found to have more than 10 kinds of ways to mount an attack on the meter damage. Subsequent management more trouble.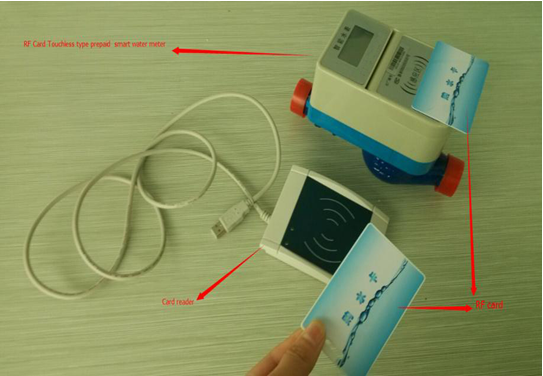 Contactless IC card prepaid water meter: Bayonet sealed, no point of attack, inductive card operation more convenient. Via radio waves to transmit data more secure. Non-contact IC card for the above problem, the use of non-sealed bare chip, read and write data using Manchester coding via radio waves, not afraid to scratch, not afraid to wear and washing, without worrying about the chip off, static electricity breakdown and bending damage and other problems, and waterproof, even if the water does not affect the card reader, to overcome the IC card does not prevent attacks waterproof fatal flaw. And the card password is 32bit, a combination of up to 2³², not easy to be cracked. The card also has a direction sensor is not limited to the advantage of the credit card, you can be free to read credit card information, to avoid problems due to contactless card table card deck mouth narrow and difficult to operate. Non-contact IC card inherits the advantages of contactless IC card (such as large-capacity, high security, etc.), but also to overcome the shortcomings of contactless IC card can not be avoided, at the same time, it uses two-way authenication mechanism, the reader verify the legitimacy of the IC card, and most common use of contactless IC card multi-way authentication, it is easy to copy, bring great losses to the administration. Non-contact IC card is fully sealed and non-contact form of work, so that is not affected by adverse external factors, so the card itself,, life and ease of operation are much higher than the contactless IC card. 2.2 Network charging function Our network management system using real-time online charging fees (which can also be used alone). In the financial processing center consists of more than 10 toll stations, users can buy water nearby, also can point other charges in your organization to purchase water from the financial center of the unified processing accounts to avoid fees scattered, not unified financial chaos caused by the financial management issue. More powerful system. 2.3 pairs of display technology  My company's products using Mechanical and electronic dual-display technology, to avoid disputes arising from inconsistent readings caused by the product. A question we are often asked to the user is that if the two data are not on how to do? At this point, we have adopted anti-shake technology, put magnetic interference technology, automatic data error correction technology and solid state memory technology used in turn to increased life expectancy, after the use of these measures in recent years, from a practical point of view, never both not corresponding problem occurred. 2.4 Micro-power technology machine Product precision clock chip, low quiescent current, the lithium battery life of up to a normal environment for more than 5 years. 2.5 meter image stabilization technology Water Bay water pipe, pipe hammer pressure fluctuation of IC card water meter signal sampling interference is very large, easily lead to sampling allowed, causing electronic counting and digital Fallon count does not, for this problem, we have adopted a similar "comparator with hysteresis "on the principles of design hysteresis technology, the magnetic components (sampler) made a special hysteresis, for example, when the magnet close to the magnetic components required to 5mm, magnetic components only pull; when the magnet to leave the magnetic component when 8mm, the magnetic component only is disconnected, the data with this precise definition of the means of the critical point, even in the case of the jitter, the sampling signal is also only valid measurement, arbitrary count does not occur, the problem of multiple counts, an effective solution the IC card meter judder problems. 2.6 Timing remediation technology We have designed a weekly IC card water meter valve timing move once, which can effectively remove the valve if prolonged real estate raw water, rust, water stains, and can remove the clip in various gaps in the booty. 2.7 no key, without any Mechanical contact point technology Mechanical buttons and switches itself is a very circuit, buttons and switches can not be completely waterproof, if the contact point of the buttons and switches are water gas, water vapor will continue to consume battery power included, despite the current low However, long duration, it will consume a lot of battery power, so the products canceled Ko hardware switch, using a software approach, increasing the moisture resistance, improved battery life and increase the reliability of the battery. data retention and recovery: in case of power failure, with data hold function can be stored in the data table emergency card overdraft feature: Use emergency card users may temporarily turn valve water meter for temporary water, emergency card can be emergency twice, up to 2 cubic meters of water, the amount of water automatically deducted when the emergency until the user to recharge again.cleared free account function: water meter factory setting, the valve is opened to retain the factory for field inspection table without clearing the table after the seizure, the meter will automatically match the user when the user first card account. The advantage of this design is that eliminating the managers door clears trouble.suspended: ( electric valve patented technology has anti-lock, no scaling technical features) Between the = electric ball valve and ball valve floating structure, with "anti-lock" the structural features, the control current is greatly reduced, while scaling rust phenomenon does not occur. With the above patents, the efficient use of water surface tension and pressure, to ensure watertight premise off valve closed, leaving a gap between the valve and the valve body, floating structure, small pressure loss can wear small , low power consumption, anti-corrosion, anti-clogging effect. On the one hand to improve the reliability and life of the valve, on the other hand to reduce the load on the battery meter IC card power consumption, ensure the battery life.work can soak in water technology .Potting epoxy board twice hermetic bubble-free technology.Hot melt sealed battery technology. click rubber ring valve sealed technology.LCD screen and 703 air insulated plastic sealed technology.703 samples sealed reed Wiring full thread sealing technology Protection class IP64 up card loss function: the original card is lost after the administration can bid up card, the original card is invalid. Anti-magnetic interference function: When the meter affected by magnetic interference,, metering valve automatically closes after interference cancellation, available cards open. balance inquiry function: users and management can always check the remaining water in the table, the total amount of water and other information, user-friendly query and use.Water theft warning function: When found stealing water, the valve automatically closes after must be handled by the management, before re-use of water.timer switch valve function: IC card meter valves if prolonged action will not rust and can not long off valve can not be normal, but IC card meter long battery if not passive and not the normal power supply. In order to solve these two problems, we designed a water meter IC card switch valve timing functions, with each section of the schedule that automatically switches to prevent the valve when the valve once a long time without action will rust phenomenon. magnetic protection function: When the meter by magnetic attack table that automatically close the valve to ensure foolproof data table.   Production, test, package and delivery pictures: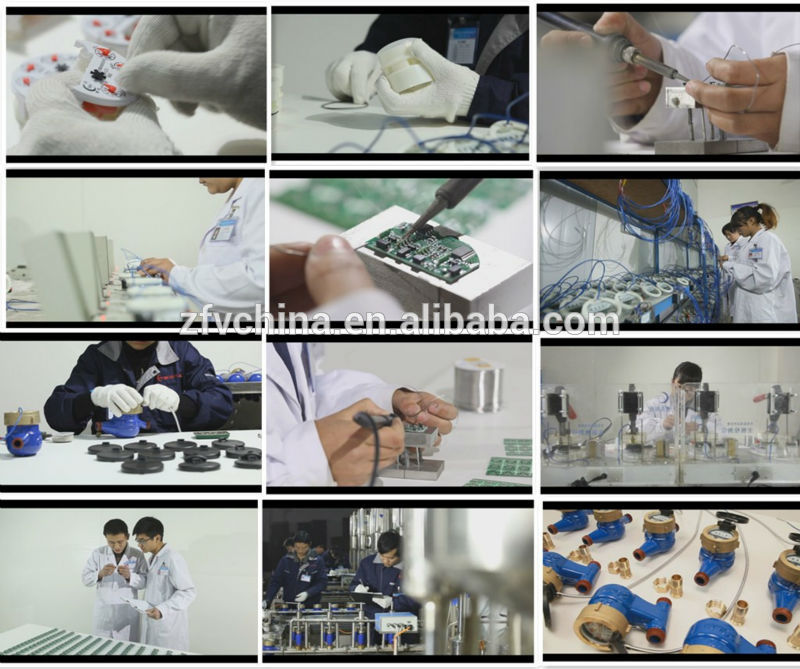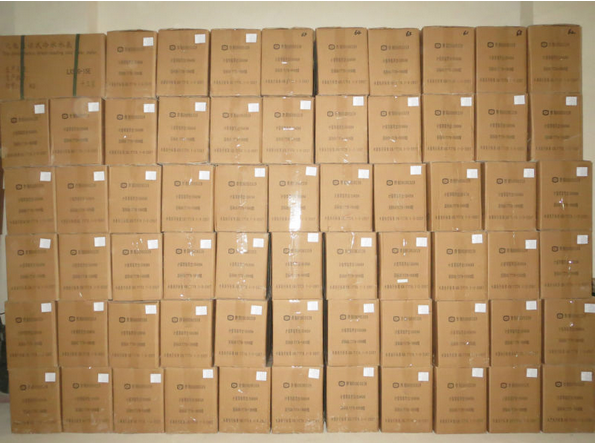 Brief introduction of our company: Xichuan Xidao Photoelectric Meter Technology Co., Ltd. is composed of a research and development team with abundant practical experience and wonderful professional knowledge. Xidao is dedicated to build an automatic urban water system which is humanized and with perfect functions.    Our company: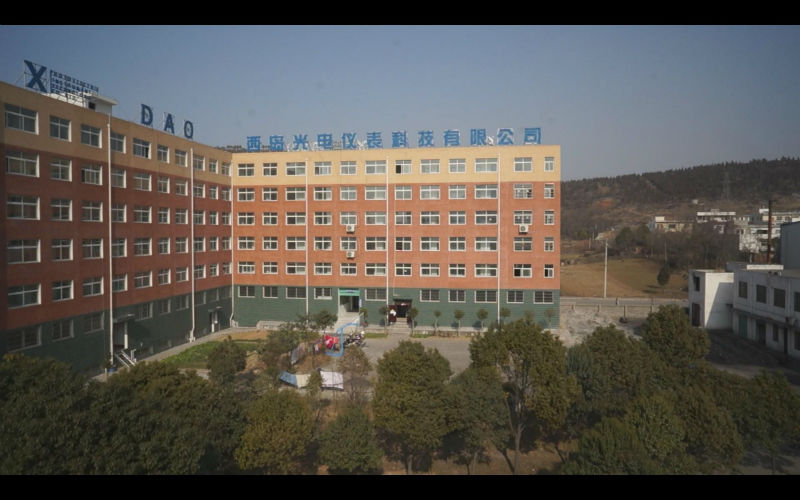 We are insisting on quality as life                          reputation as basis                          efficiency for survival  competing with similar products in the international market  making the best quality of product in the international market!   6 years warranty and 10 years maintenance Woring together with a common goal, March forward with noble ethics!!! Contact us if you need more details on Ic Card
Prepaid Water Meter
. We are ready to answer your questions on packaging, logistics, certification or any other aspects about Brass Body
Smart Water Meter
、Domestic
Water Meter
. If these products fail to match your need, please contact us and we would like to provide relevant information.
Product Categories : Prepaid water meter